Stamps And Perforation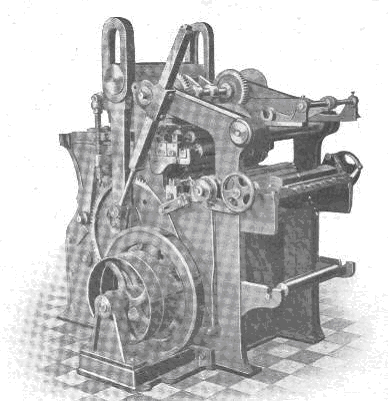 The original continuous printing machine designed by John Patient MBE of Somerset House and built by Grover's in 1913. This was a typographic platen (flat-bed) printing machine. The paper was unwound by grippers and an unwinding drum to ensure exact registration of successive impressions of the plate. It was used for experiments into continuous printing of stamps from a reel of paper previously gummed and calendered, for use in stamp vending and affixing machines.
Many difficulties were experienced and it was not until the early 1920s that sufficient progress had been made for stamps to be printed by this means. These stamps were for the 1d value only and were used to make up the stamp rolls listed in Gibbon's Specialised catalogue as SG N17A.

Leader with stamp produced at Somerset House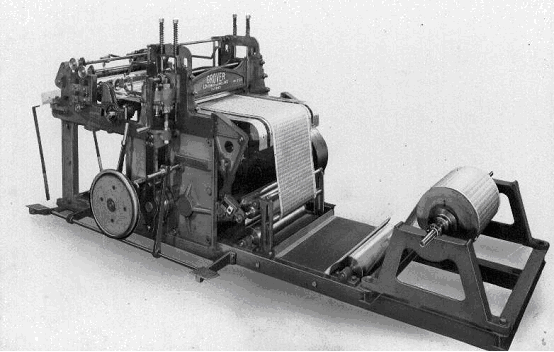 1930s continuous perforator for stamps produced in the web

Half of a triple comb booklet master plate
For making into stamp rolls for vending or affixing machines, the cutting operations were dispensed with and the work re-wound at the back of the machine, to be transferred to the reeling and splitting machine. The slitters cut the stamps into continuous strips evenly through the centres of the perforation, the starting ends of the strips being held individually on wooden cores of any desired diameter. At the point where the reels were to end, initially 500 or 1000, later 480, 960 or 1920 stamps per roll, which were ascertained by the number printed on the side margin during printing, a paper protective band was attached.
« Return to page 2 of this articleContinue to page 4 of this article »